College & Career Center
The College and Career Center is here to serve our student community by providing the information and resources students need to achieve their academic and career goals. We invite all students to benefit from our services; we're looking forward to working closely with you to help you achieve success.
Mission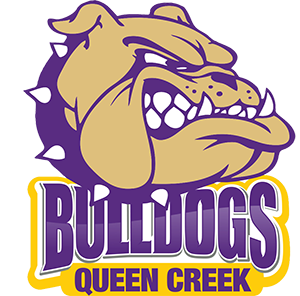 To assist all Queen Creek High School students in planning for their future by using a variety of resources, activities, and interventions that align with the QCUSD Strategic Plan. Students will develop social, academic, and employability skills that will help them prepare for success after high school. We will provide career, college, and school career opportunities while working closely with the Counseling Department, Armed Forces, as well as community and business partners.
For Current Students
Please join your cohort college and career center Google classroom for more comprehensive information and daily updates. You will need to use your google homepage connected to your @qcusd student email.
2024 graduates join with class code: lrtfqhs
2025 graduates join with class code: awyqm4x
2026 graduates join with class code: xhxzq2i
2027 graduates join with class code: gdstx36
The College and Career Center Google Resource Classrooms always host the most current details, but you can also visit The Center website for additional information.
The following is a list of collapsible links. After selecting the link, additional content will expand. Arrow down to read the additional content.